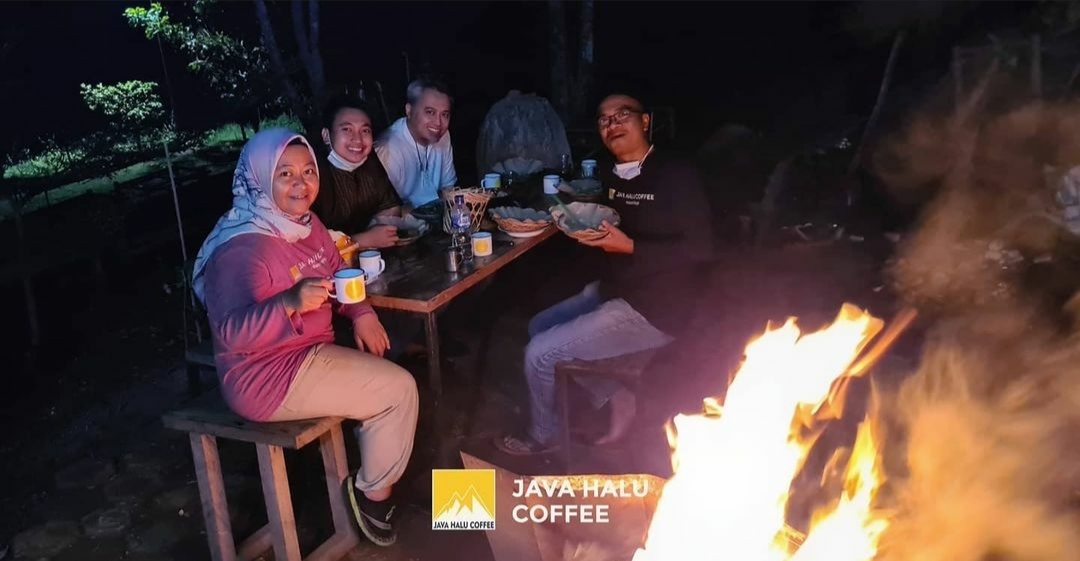 ABOUT JAVA HALU
JAVA HALU COFFEE INDONESIA is part of the coffee business activities in West Java, one of its businesses is the coffee processing with world export quality standards. We produce and collaborate in processing cherries from West Java Coffee Farmers, especially fostered farmers in Mount Halu and Mount Tilu, West Java, with high standard process stages starting from grading cherries, washing and drying coffee, and the final process in the form of grading green beans.
"Rani Mayasari Partadiredja or 'Teh Rani' owner from Java Halu Coffee Farm and Q Grader Coffee. Starting from a hobby of drinking a cup of coffee in the morning, Teh Rani thought of going directly into the coffee business. The woman from Panjalu Ciamis is being very serious as she tries to directly process coffee, starting from planting, maintaining, harvesting to selling. Dozens of farmer partners already have her, all the knowledge of coffee that she has, she passed it freely to the coffee farmers. Teh Rani developed her knowledge of coffee processing by deepening the knowledge of Q Processor from SCA which was imported directly from the USA. From her love for Tea Coffee, Rani tried to develop this coffee business by having two coffee shops in Bandung, Yellow Black Coffee. and Kupie Lon. In addition, Teh Rani also collaborated with several friends by opening six Hayoo coffee outlets in Garut, Cilegon, East Java to Bali.
Processing Plant and Processing System
Only 17 minutes driving from the Java Halu Coffee Farm Sadu Soreang toll exit, the place where I process coffee on a hill with an area of ​​10 hectares and is surrounded by tropical fruit plants as well as coffee plants.
In the processing process, I carry out coffee processing with an Eco Friendly system with the aim of supporting the improvement of the earth in climate change which affects the lack of world coffee production. I tried some ways to process coffee with minimum water usage. Just imagine, for a cup of coffee, it takes 140 liters of water from watering, washing to brewing. That has become my target, who is in the coffee business from end to end. Therefore I am using ancient methods, in post-harvest processing. In the form of Dry Natural techniques and Natural Pulp or Honey Process, so that the saving of clean water is maximized and the taste of coffee is more optimal.
To meet the requirements for the quality of specialty coffee processed products, Java Halu Coffee designed the post-harvest coffee processing concept according to the SCA (Specialty Coffe Association) Standard. Wet and dry areas, until packaging and storage are prepared according to the environmental requirements of the coffee cherries (temperature controlled). Drying area uses a combination method of Green House and African Bed, wet and dry fermentation methods. Also sorting is done by using Eco Farming. The Post Harvest Process at Java Halu Coffee is carried out and controlled by myself and the local coffee farmers.